What's New At Premier…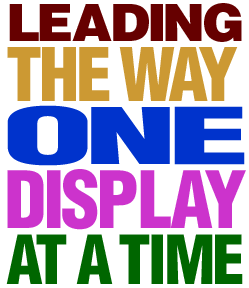 For those who haven't met us yet, Premier Pyrotechnics, Inc. is a display fireworks company wholly owned by it's master pyrotechnicians, and dedicated to providing professional high quality indoor and outdoor fireworks displays customized to your every pyrotechnic needs. Through extensive field experience in dealing with a wide variety of venues and sponsors, our owners and employees realize the importance of going far beyond a "catalog package offering" when presenting a fireworks display to our customers.
We base our prosperity not on volume, but on customer satisfaction with safety as our number one priority.  This has been a phenomenal year for us at Premier Pyrotechnics, Inc. Due to the overwhelming response for our Fireworks Training Seminars and Shooters Schools, we have added new locations to our current agenda.
The trend of new product development continues for Premier Pyrotechnics, Inc. We are proud to feature several new multi shot and shell displays in this year's line up. This is also an incredible year for Premier Pyrotechnics, Inc. in the performance of indoor proximal displays. Several new theatrical effects are being utilized and we're excited to continue this pace of cutting-edge proximal programs.
Our customers who utilize choreography and radio simulcast with their displays will be excited to see our Richland, Missouri office complex which was designed with a complete digital studio with the most recent state-of-the-art mixing and CD burning systems. We are happy to counsel in the development of your musical program, and in designing your complete sound package. We choreograph fireworks to a wide variety of music utilizing the Fireone firing system. This technology allows the choreographer the tools needed to create spectacular visual effects in perfect sync with your musical program or radio simulcast.
The owners of Premier Pyrotechnics, Inc. have selected only the finest domestic and foreign shells and fireworks for your displays. All of our shell varieties and display fireworks have been personally tested and graded by our staff to meet our criteria of pyrotechnic perfection. We personally inspect the product manufacturing facilities, here and abroad, to ensure all quality control factors are in place. Dealing with several domestic and import display fireworks manufacturers allows our customers the opportunity to select from several high quality product lines.
We would like to personally thank all of our customers who used our products and services in years past. Our Dedication to Pyrotechnic Perfection starts with you, and meeting your display fireworks demands. The staff of Premier Pyrotechnics, Inc. will always take the time to personally meet with you to make sure all of your concerns and product needs are met. The future holds no limits on what we can provide to our customers. We base our prosperity not on volume, but on customer satisfaction with safety as our number one priority.