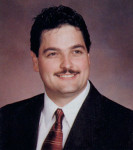 Matt Sutcliffe
President and CEO
Born and raised in Cass County, south of Kansas City, Matt now resides in Richland, Missouri. Matt oversees the day to day operations of the company, and designs the soundtracks and scripts for many of Premier's pyromusicals. With a background in Radio Broadcasting and Sound Reinforcement, Matt provides a knowledge of technical support to Premier which allows for the smooth presentation of multi-media events. Matt's life in the pyrotechnic industry began by preparing displays at his parent's resort on the holidays. This start has turned into the dream of heading a full service display company. That dream continues as Premier grows into one of the finest Pyrotechnic companies in America. You can reach Matt at matt@premierpyro.com.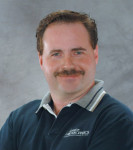 Jeff Koster
VP of Operations, Northern Region
Jeff resides in Yankton, South Dakota where our Northern Region Plant and Office is located. As a master pyrotechnician, Jeff is constantly working with new product development often implementing our customer's ideas into our product lines. Jeff has been involved in fireworks since the age of five when his Uncle, who was a master pyrotechnician, took Jeff along to shows every chance he could. At the age of sixteen, Jeff was finally able to participate with his Uncle's business. Jeff learned the Art of Pyrotechnics not from a book, but from his Uncle. At the age of eighteen, Jeff was shooting displays, and creating spectacular effects for his shows. Jeff's love for fireworks led him and his partners to what is now Premier Pyrotechnics, Inc. Our motto is simply this…Customer satisfaction is #1 in Products, Prices, Service and Safety. You can reach Jeff at jeff@premierpyro.com.